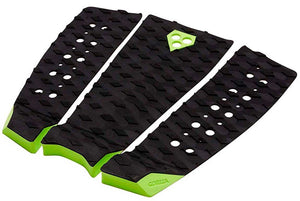 Light Weight EVA Foam

-3 Piece
-Extra Wide


-Diamond Three Groove
Multi-Layered, forward facing groove provides resistance while allowing foot adjustment.
High profile, well-spaced, diamond shaped groove allows your foot to fit into the voids locking it in place.

-Copperhead Arch 
3D delta design with a narrow ridge and high rear point. It locks foot your foot into the rear pad for aggressive turns.